Folding Tree



Segments

31

Class

Movement

Frog-jumping

Gravity Required

80

Download

Submitted by

Alex47
This is a
tree
which moves in a consistent direction, which is rare for its kind. It evolved and can be displayed if the gravity is set to
80
.
Accidents
Edit
The tree may flip over even in its natural habitat of low gravity but generates a small amount of momentum like a two-armed jumper when upside down, which may sometimes tilt it slightly. This allows the branches of the tree to make contact with the ground again, tilting it even more and getting it right side up. In normal gravity folding trees are unable to do so as the gravity is too strong for the generated momentum to have any effect.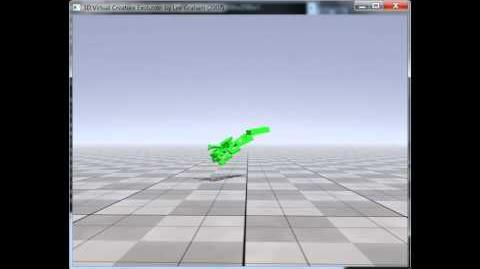 Ad blocker interference detected!
Wikia is a free-to-use site that makes money from advertising. We have a modified experience for viewers using ad blockers

Wikia is not accessible if you've made further modifications. Remove the custom ad blocker rule(s) and the page will load as expected.